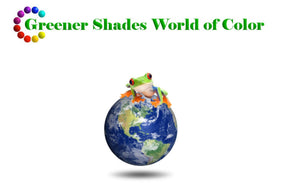 This dyebook is a collection of formulas with an photo example of each formula next to the formula. There is an introduction to the formulas that includes the theory of dyeing and a dyeing primer.
The purpose of this book is to demonstrate the wide range of color possibilities available using Greener Shades™ dyes. Each color shown provides its own formula and allows the user to easily choose a palette or suite of colors in which to work for a specific project or choose on a whim.
This dyebook is an electronic pdf file.  It will be emailed to you upon completed order.  These are not returnable.